Ski posters in Switzerland 2021 - Affiches de sports d'hiver en Suisse
Selection
SKI & WINTER SPORTS POSTERS
Original posters exhibition 2021

Skiing in the canton of Vaud
Ski in the Berner Oberland
Gstaad, the Palace Hotel posters
Ski in Valais
Ski in St.Moritz
Ski en Suisse Centrale
Who says ski, says Switzerland
Swissair The greatest ski-lift
330 SKIING AND WINTER SPORTS POSTERS ON SALE
AT THE GALLERY AND ON THIS SITE


Enjoy skiing !
Winter sports posters in the canton of Vaud
Villars - Gryon - Les Diablerets
MOB - Chateau d'Oex - Leysin
Vallée de Joux - Ste.Croix
BERNER Oberland ski posters
The Jungfrau posters
The famous sledge ride pulled by polar dogs on the Jungfrau glacier, illustrated by Emil Cardinaux.
Emil Cardinaux's poster for the Jungfrau Railway (Jungfraubahn) celebrates the beauty of the Swiss landscape. Nature is highlighted and, contrary to appearances, humans are relegated to the background. On a sunny and cheerful day, the snow-covered mountain becomes the main subject. It is imposing, majestic, but not oppressive. The spectator does not admire it in the distance, but has the feeling of being at the very centre of the landscape, of being an integral part of this scene.
Regione della Jungfrau
1950 circa – Ed. WEBER
CHF 1520.–
Scheidegg hotels
1945 – Ernst BOCCHETTI, W. MUHLEMANN
Sold
Jungfrau région, Mürren, Wengen, Grindelwald, Kleine Scheidegg
1958 circa – Ed. WEBER
Sold
Jungfraubahn, Schweiz
1925 – Emil CARDINAUX
Sold
Berner Oberland Schweiz, Jungfraujoch
1946 circa – Ed. WEBER
Sold
Gstaad - Les affiches du Palace Hotel
These two magnificent posters for the inauguration of the Royal Hotel and Winter-Palace in Gstaad in 1913 are attributed to Carlo Pellegrini.
In one of them, a scene in the foreground shows a couple of wealthy tourists learning winter sports with all the characteristics of Carlo Pellegrini's graphic style. The man, in baggy trousers, ventures out on skis, while the woman in a long skirt prefers to go sledging.
This scene shows a moment of relaxation while conveying the luxury of a stay at the Royal-Hotel and Winter-Palace.
In its mountainous surroundings and with its towers that make it look like a castle, the hotel appears in all its aristocratic majesty.
Meiringen - Wilderswil - Schönbühl
WINTER SPORTS POSTERS FROM CANTON OF VALAIS
THE Zermatt Valley in posters
VERBIER - Les 4 Vallées - Champéry - Zinal ...
Loèche les bains - Leukerbad
Fiesch - Bettmeralp - Goms - Riederalp
La Gruyère - Fribourg - Neuchâtel
Ski posters in the Grisons
Winter sports in St.Moritz
Andermatt, Appenzell, Braunwald, Engelberg
Herbert Matter Posters
On his poster for the Swiss National Tourist Office, Herbert Matter, the master of photomontage, mixes photography, colour and typography. He transcends the boundaries between art and design and communicates a dynamic and cheerful image of holidays in Switzerland.
Winterferien - doppelte Ferien, Schweiz
1934 – Herbert MATTER
CHF 2640.–
Swissair, Venez en Suisse par avion, Swissair 1931-1981
1981 – Herbert MATTER
CHF 1470.–
New
Winterferien - doppelte Ferien, Schweiz
1934 – Herbert MATTER
CHF 3950.–
Vacances en Suisse, à la conquête des Alpes
1936 – Hans A. AESCHBACH
CHF 1390.–
2 years later, Hans Aeschbach draws direct inspiration from the Master.
Swissair Posters, the greatest ski-lift
---
Related selections
Orient-Express
Advertising Archaeology
STAR WARS POSTERS
SKI POSTERS 2022
SKI SALE 2022, France Italy and in the Alps
Perpetual calendars
Herbert Matter poster
Skiing in France, in Italy and through the Alps 2021
Skiing in France, in Italy and through the Alps
SKI POSTERS 2020 - Winter sports posters
Visit france !
The Ski sale 2019
Campari Poster
The Picon posters
Vevey Fête des Vignerons posters
The Conquest of Space
James Bond 007 posters
Ski posters - Winter sports posters
PROPAGANDA - 120 years of Swiss political posters
PROPAGANDA - Soviet Posters
PROPAGANDA - War posters - Peace Posters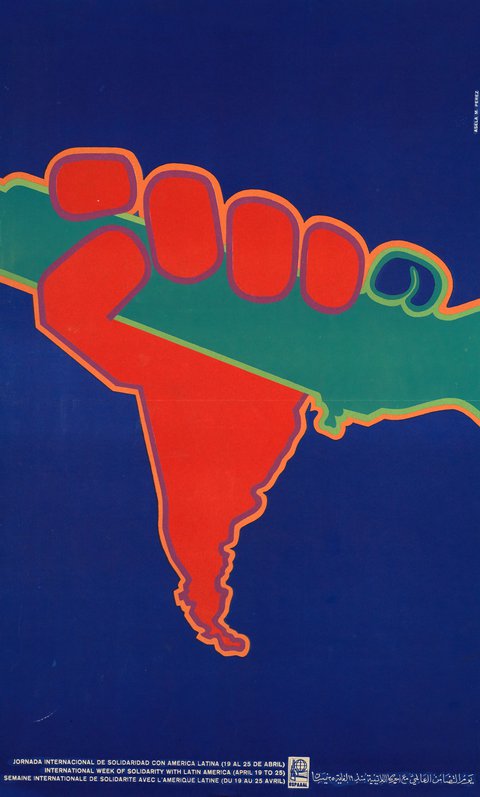 Propaganda - 120 years of International propaganda posters - 1898 - 1918 - 1968 - 2018
Winter Olympic Poster
The Swissair Poster Collection
Psychedelic posters in Europe
The object poster Sachplakat
Le Salon de l'auto Genève
Geneva vintage posters
Swiss Poster Award
The Vautier tobacco company by Cassandre
General Dynamics
Leonetto Cappiello